Returning to the Health Sciences Campus in 1987, he turned his full attention to working on improving the quality of health education and health care for the underserved populations of rural New Mexico. Through his Rural Health Interdisciplinary Program, funded through HRSA grants from 1990-2003, Dr Scaletti and Dr Clark Hansbarger established problem-based learning teams comprised of students from medicine, nursing, pharmacy, allied health and other health-related disciplines who spent 2 months each summer studying and working at clinics in rural communities throughout New Mexico.
He was appointed in 1996 to a 5 year term on the Health & Human Services National Advisory Committee on Interdisciplinary Education and Community-based Linkages in Washington DC, where he was able to share some of his successful models and ideas on rural health initiatives with colleagues on a national level.
In 1994 Scaletti served as chairman of a task force charged with developing a model for the use of advanced technology to support and educate rural health care providers. The result was New Mexico House Joint Memorial 13, legislation that continues to provide recurring funding in support of telemedicine and distance education.
In 2004, Dr Phil Eaton, Vice President for Health Sciences, asked Dr Scaletti to work with Dr Sanjeev Arora on securing federal grant funding for Project ECHO: a model for educating and consulting with primary care physicians in rural areas and correctional facilities in order to provide the long-term treatment required for Hepatitis C patients in New Mexico. Drs Scaletti and Arora co-wrote a successful AHRQ grant proposal that resulted in the launch of Project ECHO.

In 2008, he worked closely with Dr. Arora on ECHO's winning entry in a Changemakers/Ashoka international competition for 'Disruptive Innovations in Health and Healthcare', an award that led directly to a grant from Robert Wood Johnson for 5 million dollars to expand the ECHO model to other disciplines and other states. Scaletti then successfully nominated and campaigned for Dr Arora to be named an Ashoka Fellow, an influential award that will open doors and assist Dr Arora in advocating for the ECHO model as a solution for providing quality healthcare in medically underserved communities both in this country and internationally.
In the days leading up to the injury that caused his death, Dr Scaletti had been working on a Hepatitis C awareness campaign: a partnership of the UNM Health Sciences Center, the State Department of Health, the Hep C Alliance, and the Rotary Club of Albuquerque (of which he was a member and a Paul Harris Fellow for his work on Polio Plus).  He was also mentoring first-time grant seekers and brainstorming on innovative approaches to solving the health workforce shortages in New Mexico.
Joe Scaletti was an idealist who always encouraged and inspired others to pursue their dreams and make their own contributions to the world.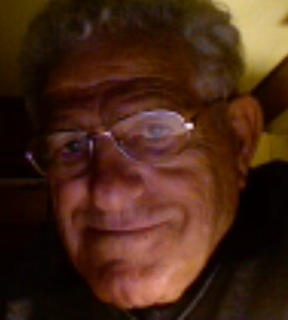 Click to search his list of publications in Google Scholar